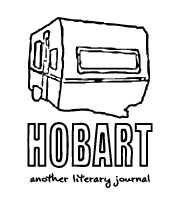 WOMEN
Chloe Caldwell
Release Date: October 15, 2014
ISBN 978-0-9896950-1-5
144 pages
4-1/4" X 7-1/4"
What I know for certain about this time: my pupils were expanding. I never did figure out if this was a symptom of falling in love or a side effect of the Chinese herbs my transgender friend Nathan was hooking me up with.
This is how Chloe Caldwell's Women begins. It is a novella about falling in love with a woman, about loving women, about being a woman. It is a novella about a mother and a daughter. A novella about female friendships that blur the line of romance. A novella about a woman who, after having her first sexual relationship with a woman, goes on a series of (comical) OK Cupid dates with other women. A novella about a woman in her twenties who doesn't know if she's gay or straight or bi. A novella about falling in love and having your heart broken and figuring out what to do next. The book is an urgent recall of heartbreak, of a stark identity in crisis.
Finn pretends sometimes that we are just friends. We have to do things differently, she says, healthy. So we try to be just friends. She asks me if I will meet her for a game of pinball, which turns into sex. When I ask her if she wants to come over and play Bananagrams, it turns into sex. We cannot be around each other without the strong desire to fuck.
Reviews
"Women by Chloe Caldwell s a beautiful read/a perfect primer for an explosive lesbian affair/an essential truth." -- Lena Dunham
"I read it a couple of months ago in one can't-put-it-down-even-though-it's-the-middle-of-the-night sitting. It's as intense and interesting and clear-hearted as they come." -- Cheryl Strayed
"What is refreshing about Women is its storytelling through the female gaze, and how this informs our questioning and resolution of identity. Women doesn't profess to be a feminist novella, and I didn't notice this distinction until I meditated on why the book feels so different from classic coming-of-age fiction and memoir... The allure of other women that she conveys is in their ability to be natural and brilliant. There is a desire to have someone who has herself figured out accept you." -- Bustle
"Women is a skillfully and engrossingly written novella, a small slice of overwhelming love and heartbreak, and the search for belonging and self. Caldwell proves herself as a writer to watch in the coming years.." -- The Masters Review
"You want this."
– Ashley Ford, Buzzfeed Books
"I'll read anything Chloe Caldwell writes. She's a rare bird: fearless, dark, prolific, unpretentious, and truly honest. WOMEN is an urgent reminder that narrative is how we make sense of obsession."
– Elisa Albert, author of The Book of Dahlia and the forthcoming novel After Birth
"With Women, Chloe Caldwell is to Millennials what Anais Nin was to previous generations–a voice that is raw, intimate, thoughtful, compelling. Above all, heartbreakingly real."
– Samantha Dunn, author of the novel Failing Paris and the memoir Not By Accident: Reconstructing a Careless Life
"Chloe Caldwell's Women describes–with grace, generosity, and insight—an affair between two women and its messy, loping aftermath. As Anton Chekhov's "Lady with The Dog" describes, and as our own experiences show us, this kind of taboo sexual love ricochets between ecstasy and misery. What seems utterly Caldwellian (Chloean?) is how closely the prose attends to the female body, its aches and joys, its connections and dispossessions, how it feels, at every step, to be touched deeply and then left alone."
– Jay Ponteri, author of Wedlocked and Darkmouth Strikes Again
– Madison Langston's poetry collection is forthcoming from Civil Coping Mechanisms in 2016. http://madisonlangston.blogspot.com, http://rkellylyrics.tumblr.com, http://twitter.com/#!/madisonlangs
More Books