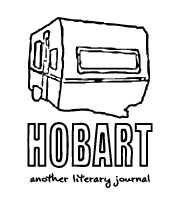 Exit, Carefully
Elizabeth Ellen
Release Date: April 02, 2021
ISBN no isbn
127 pages
5.25 x 0.25 x 7.75
"I loved reading Exit, Carefully. It's unusual, and in my opinion exciting, to publish a play without previously receiving a major production."
-Walker Caplan, Lithub
"Exit, Carefully emotionally eviscerated me. It dragged my soul out of my body and forced it into the light of day. It left me heartbroken, but undoubtedly clearer. Set on Christmas Day in the late 1980's Exit Carefully follows the story of one small cobbled together family (three generations of women and a mother's boyfriend). It is an expert display of power dynamics. Elizabeth Ellen understands the interplay of love and cruelty. Elizabeth Ellen understands that love can always double as resent or denial. Much of the dynamics hinge on what I would consider to be an ultimate familial truth. Whatever ammunition you have, you will use."
-Genevieve Jagger, Goodreads review Exit, Carefully
"Is Elizabeth Ellen the Neil Labute of indie lit?"
-Lauren Lauterhahn, Goodeads review of Exit, Carefully
"I highly enjoyed [Exit, Carefully]. It's one of my favorite things I've read by you. The night worked really well as a play, I think. It feels like a classic play. So much happens, so much is revealed."
-Tao Lin, author Taipei and Leave Society
More Books