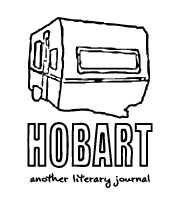 Abbie Kiefer
In Maine his whole life except the year there wasn't work.
Holly M. Wendt
The catcher will rest a hand—bare or double-weighted in leather—on the hunch of your shoulder.
Kent Jacobson
"How 'bout it, Ronnie. Throw something Butch can hit. Try over the plate for once."
news:
No news is good news!
Recent Books
PERSON/A
Elizabeth Ellen

*limited time sale on Person/a: $10!
"Person/a chosen as a best work of experimental literature by Lithub!"
If They Gave Oscars to Books, Our 2017 Nominess
WOMEN
Chloe Caldwell
"Women by Chloe Caldwell s a beautiful read/a perfect primer for an explosive lesbian affair/an essential truth." -- Lena Dunham
"I read it a couple of months ago in one can't-put-it-down-even-though-it's-the-middle-of-the-night sitting. It's as intense and interesting and clear-hearted as they come." -- Cheryl Strayed