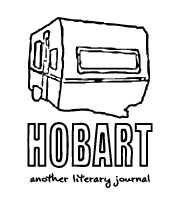 June 2, 2020 | Poetry
Mary Moore Dalton
Nirvana
I don't think it was nirvana playing
I don't know what it was
in the ocean sometimes
warm... more
Haley Sherif
My favorite blurb about Amy Long's essay collection, Codependence, is Joshua Mohr saying: "Long leads her readers into... more
June 1, 2020 | Fiction
Kent Kosack
"Don't flatter yourself," I said, turning to the man in the seat beside me. Though he didn't appear to speak English, he intuited my rejection. Loneliness, like love, is an international language.
Jeff Burd
Maybe you can do this. It's not your idea. But maybe.
news:
No news is good news!
Recent Books
Saul Stories
Elizabeth Ellen
"Simply one of the best writers alive in the world today."
– Scott McClanahan, author of The Sarah Book, Crapalachia, and HIll William
currently ON SALE for $19!
Legs Get Led Astray
Chloe Caldwell
"Legs Get Led Astray is a scorching hot glitter box full of youthful despair and dark delight. Tender and sharp, wide-eyed and searching, these essays have a reckless beauty that feels to me like magic."
—Cheryl Strayed, author of WILD
currently ON SALE for $11.95!