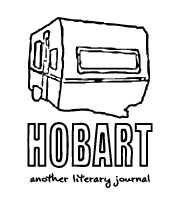 NowTrends
Karl Taro Greenfeld
Release Date: November 15, 2011
ISBN 978-0-9825301-5-3
356 pages
4" x 6"
In the stories in Karl Taro Greenfeld's NOWTRENDS, a reporter is sent to Chengdu, China, to interview a young, drug-addled starlet and finds that a fellow journalist with questionable political ties has been imprisoned; a struggling, Japanese artist is asked by government officials to invent a cartoon character that will prove as popular as Disney's Mickey Mouse; and a man carries 2100 milliliters of his own urine as he encounters heckling youths, Meg Whitman, and his father, who may or may not be dead. Greenfeld writes beautifully crafted stories with an authority, humor, and confidence reminiscent of Bret Easton Ellis, Phillip Roth, and Ernest Hemingway. His stories have been chosen for inclusion in Best American Short Stories 2009 and The PEN/O. Henry Prize Stories 2012.
reviews
"The authority and sense of place [Greenfeld] creates must certainly be informed by his globetrotting and wanderlust, but whether he's actually been to these places or not isn't important. The feeling of immersion, the details, the local flavor—those aspects of his stories add a layered depth to the settings and lifestyle of the natives and tourists alike."
– The Nervous Breakdown (read full review)
interviews
"Way back, my non-fiction was much better because I would use all this fictional stuff in it, reinventing scenes, dialogue, whatever I needed to make a plausible narrative. But then people began getting in trouble for that and the journalism police began busting people so I had to knock it off and be much more cautious with my non-fiction. I also began working at TIME magazine and places like that where that kind of creative non-fiction just wasn't allowed. So I had to write strictly the facts which made for less interesting non-fiction and sort of forced me to write fiction if I wanted to tell a real story."
read full interview at Vice
More Books