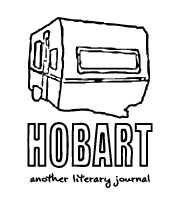 Genres
Recent Books
Exit, Carefully
Elizabeth Ellen
"I loved reading Exit, Carefully. It's unusual, and in my opinion exciting, to publish a play without previously receiving a major production."
-Walker Caplan, Lithub
Worsted
Garielle Lutz
"Lutz's work is a marvel of the possibilities of language. Each of her sentences is an intricately crafted thing, deeply complex yet crystalline in its clarity . . . her command of each and every word remains supreme."
--Mira Braneck, The Paris Review Daily
Garielle Lutz is the author of The Complete Gary Lutz, among other books.