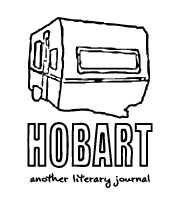 Showing results for Novel Excerpt
December 2, 2020 | Novel Excerpt
Luke Wiget
There were no ornaments for the tree but there was beer.
January 8, 2015 | Novel Excerpt
Greta Schuler
Edith stood close by in case they needed her, but stared out the doorway at the pickup truck.
Recent Books
Saul Stories
Elizabeth Ellen
"Simply one of the best writers alive in the world today."
– Scott McClanahan, author of The Sarah Book, Crapalachia, and HIll William
currently ON SALE for $19!
Legs Get Led Astray
Chloe Caldwell
"Legs Get Led Astray is a scorching hot glitter box full of youthful despair and dark delight. Tender and sharp, wide-eyed and searching, these essays have a reckless beauty that feels to me like magic."
—Cheryl Strayed, author of WILD
currently ON SALE for $11.95!