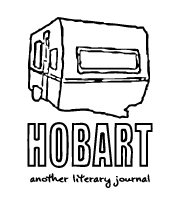 Nicholas A. White
During our first few years together, Leopard went through the washing machine after I peed on him, many times.
February 14, 2020 | Fiction
Cathryn Rose
A girl named after a country wore a metallic jumpsuit and gave tarot readings.
Madison Smartt Bell
If Lucas is the most obvious Bob Stone avatar in Damascus Gate, Adam De Kuff might also be a contender, sharing with his author an improperly managed mental illness (it's made very plain that De Kuff has stopped taking his prescribed bipolar meds a long while back)
news:
No news is good news!
Recent Books
PERSON/A
Elizabeth Ellen

*limited time sale on Person/a: $10!
"Person/a chosen as a best work of experimental literature by Lithub!"
If They Gave Oscars to Books, Our 2017 Nominess
WOMEN
Chloe Caldwell
"Women by Chloe Caldwell s a beautiful read/a perfect primer for an explosive lesbian affair/an essential truth." -- Lena Dunham
"I read it a couple of months ago in one can't-put-it-down-even-though-it's-the-middle-of-the-night sitting. It's as intense and interesting and clear-hearted as they come." -- Cheryl Strayed