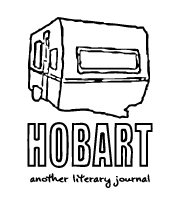 Saul Stories
Elizabeth Ellen
Release Date: October 27, 2017
ISBN 978-0-9896950-5-3
160 pages
6x9; hardcover
For a kind of "post-Cyber Monday 'Cyber Sale'," all SF/LD Books are on sale for 50% off!!
---
a set of linked stories with some of the same characters from Person/a and a lot of new ones and the world is the same but different from the world in Person/a and the stories take place in a year absent from Person/a. if that makes sense. contains the Pushcart Prize winning story "Teen Culture" from American Short Fiction, if that's something that moves you to buy books.
"I was out for another walk when Lee arrived home the following afternoon. I took a bath before seeing him. There was a show of my work at a gallery in town that evening and he suggested we go to dinner beforehand. "I thought we'd just have eggs and toast here," I texted from the bath. I was interested in limiting the number of minutes spent outside my bathroom. I texted Lee and asked if he could bring a bagel in to me instead. He sat on the edge of the tub, telling me about his trip as I lay in the lukewarm water with a cigarette and a glass of champagne. I no longer felt hungry and the bagel became an unwanted accessory on the plate beside me."
- from 'Primo Carnera', Saul Stories
Blurbs:
"Simply one of the best writers alive in the world today."
– Scott McClanahan, author of The Sarah Book, Crapalachia, and HIll William
"[Saul Stories is] a strange but compelling book about boredom, loneliness, self-destructive desires, and unexpected alliances. Love reading anything Elizabeth Ellen writes — Her voice is like no one else's!"
– Siel Ju, Goodreads
"The stories pummel through time, leaving the inevitable conflict and ugly parts implied like whispers in the community; like dirty looks from illustrious older white men who've invested a lot of money in something you obviously are supposed to be grateful for. It's there. You feel it and everyone else does, too, yet no one ever talks about it. Ellen's writing is masterful as Saul Stories reads like a candid conversation with an affable acquaintance that just shares too much and doesn't give a fuck what you think. She never tries to sway the reader's opinion or stance, merely gives an accurate review of the situation from one side of the story. Smart without pretense, discontented without angst, uncomfortably funny and painstakingly direct, it's almost cliché to laud Saul Stories as Lolita for the internet age, but it's also hard to miss that assessment."
– Jerome Spencer, Popscure (https://www.popscuremedia.com/blog/saulstories)
"Funnier than Person/a. I laughed out loud a lot."
– Tao Lin, author of Bed and Taipai
"Reading these stories makes me wanna smoke weed and drive thru mcds 24/7."
– Chloe Caldwell, author of Women and Legs Get Led Astray
"A relentless, tension-filled investigation of discontent."
– Jim Ruland, author of Big Lonesome
"I read [Saul Stories] with interest-- I loved the atmosphere in these stories, and appreciate the pop culture references and details reminiscent of the suburbs. I was at times unclear on the dynamics of the family and despite the underlying tension wasn't always absolutely sure of the stakes."
– unidentified literary agent
"Saul Stories is about as close as an adult can come to honestly explaining things."
– Joe Sacksteder, author of Game in the Sand
"Elizabeth Ellen is so good at being creepy."
– Juliet Escoria on Saul Stories
More Books