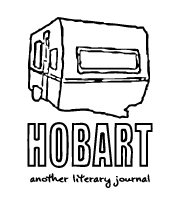 Dualities
Jason Phoebe Rusch
Release Date: March 25, 2018
ISBN 978-0-9896950-3-9
104 pages
4-1/4" X 7-1/4"
---
Jason Phoebe Rusch is a queer writer from the Chicago suburbs. His full-length debut Dualities explores gender and patriarchy from the perspective of a man who was socialized and is currently still read as a woman. He is interested in complication and nuance and messy human failing, his own and that of others.
"Rusch's writing is precise, an intriguing and holographic walk through the garden of identities a person inhabits in a lifetime."
—Elle Nash, Animals Eat Each Other
"Dualities is a sensual, profound and unflinching meditation on desire, sexuality, gender, and what it means to be a person. The rhythmic prose is at once alarming and comforting and Jason Phoebe Rusch's voice is unique af."
—Chloe Caldwell, Women and Legs Get Led Astray
"If a poem is, as Anne Carson said, "an action of the mind captured on the page and the reader…has to enter that action" than how lucky we are to enter the action of Jason Phoebe Rusch's mind in Dualities. For here we are given access to a mind both rigorous and thoughtful, tender and honest, brave and loving and playful as these poems explore, confess, analyze and ultimately claim their selfhood. The poet scrutinizes both the outside and inner world, and gazes both unflinchingly and tenderly at what they see. The poems in Dualities span isolated moments in childhood through adolescence and into adulthood, an adulthood fiercely and joyously claimed, as Rusch delineates "pleasure heady as helium, / in being both inside and outside // a skin; in building a second / skin" and vows "I won't lie to prove music to you, / music you can't hear outside my skull. // I can only be my own permission." How grateful I am to have been invited inside these poems and to have traveled through Jason Phoebe Rusch's mind with him. This is a confident and mesmerizing debut collection from an exceptionally talented writer."
—Kate Angus, So Late to the Party
More Books